FEATURED /// Jul 15, 2021
Military Weapons Storage Solutions

Military Weapons Storage Solutions
In military deployment, space is at a premium. Efficiency and vast storage space are frequently at odds, requiring innovative solutions for defense equipment.
At the crux of the issue? The high number of weaponry, each requiring immense care and storage capabilities. While deployed, military personnel need a solution that both securely holds and rapidly deploys their weapons.
PROTECT AGAINST DAMAGE AND FLIPLS
Expensive and dangerous military equipment can easily be damaged in travel and other deployment initiatives. Without protective measures or reliable weapons storage in place, the chance of property damage is high.
Financial Liability Investigation of Property Loss, or FLIPL, is the process of recovering financial losses that occur as a result of damage or loss of government property, including military equipment.
According to Spacesaver, in order to avoid FLIPLs, "There needs to be a system in place to have control, accountability and security of OCIE, weapons and other high value assets."
Proper military weapons storage enables commanders to keep individuals accountable and in control of weapon security and quality.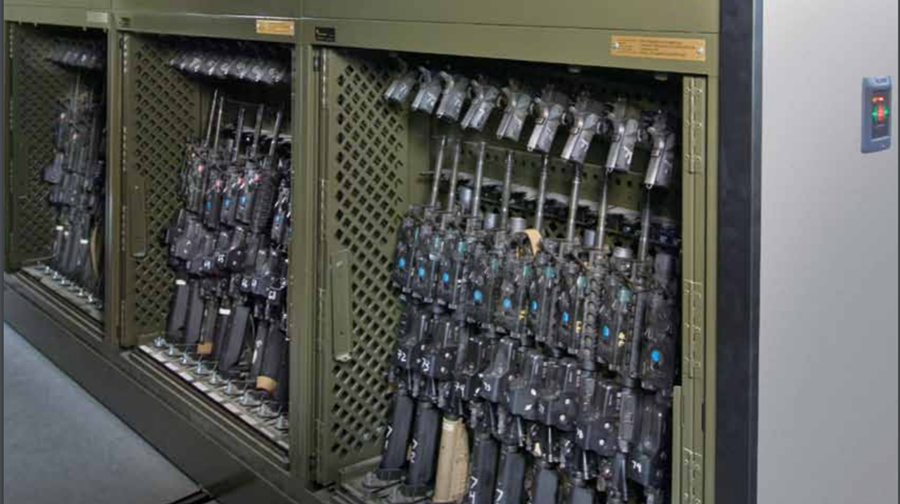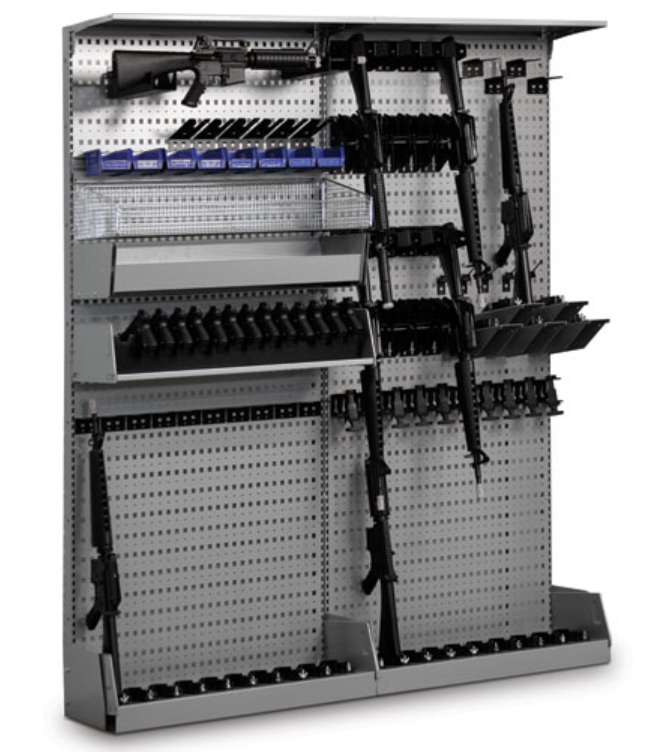 This storage solution from Spacesaver is unique in that it allows weapons to be stored with optics and other accessories mounted to the weapon. This reduces the need for deconstruction or construction of parts, saving valuable time and energy while deployed.
It's construction and set up also allows weapons to be highly visible and ready to grab at a moment's notice. Learn more here.
PORTABLE
For mobile deployment needs, proper military weapons storage is essential for keeping weapons safe during travel, and maximizing the space and time needed to house the equipment.
Great storage solutions enable equipment including weapons and OCIE to be stored in the same container that they're deployed in.
Featured Product: Spacesaver - Universal Expeditionary Weapons Storage System™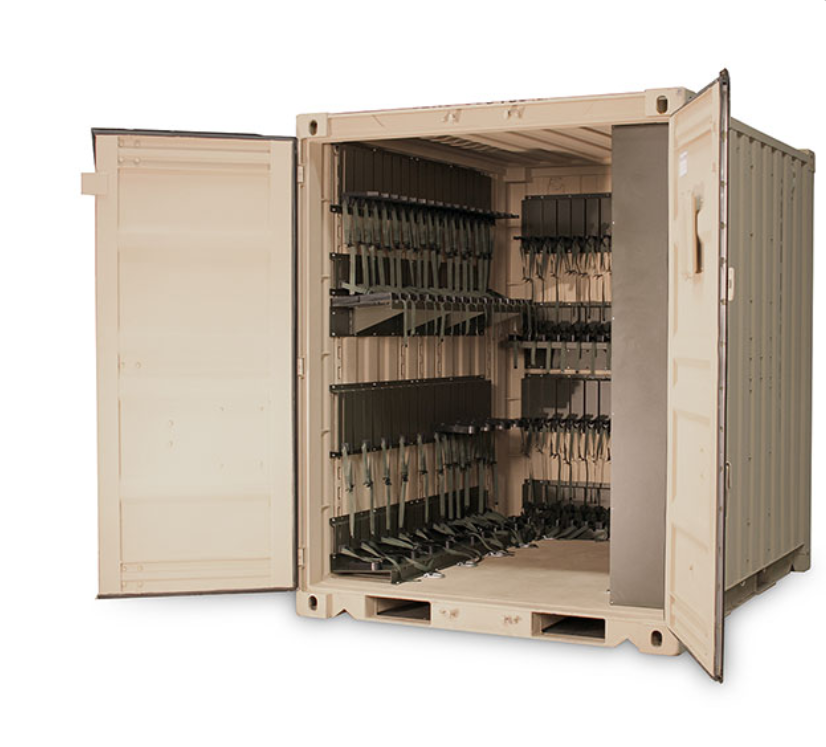 It's important to ensure its weapons remain in the same condition when they arrive as when they were shipped. That's why Spacesaver's Universal Expeditionary Weapons Storage System™ with TriCon military shipping container is the first custom integrated container that is capable of storing and shipping modern small arms and crew serve weapons with all of the repair parts and associated collateral gear that comes with it. In short, a weapons shipping and storage solution that fits the needs of your base. Learn more here.
SPACESAVER WEAPONS STORAGE SOLUTIONS
Spacesaver is the leader in innovative storage solutions that help the military better manage time, space and security. By offering proven, military-certified systems for storing weapons and optics, they ensure storage solutions for every area or facility on your entire base.