FEATURED /// Feb 13, 2020
USO: Atlantic Diving Supply Corporate Giving Partner

USO: Atlantic Diving Supply Corporate Giving Partner
ADS, Inc. is proud to partner with non-profit organizations like the USO that assist U.S. service members. Supporting organizations whose missions align with ours magnifies our corporate impact.
THE MISSION: USO
Founded in 1941 by President Franklin D. Roosevelt, the USO united several service organizations into one to lift the morale of our military and nourish support on the home front. These entities became the United Service Organizations (USO) and have continued to support U.S. service members and their families for over seven decades.
The reach of the USO's more than 200 centers extends to countries on every continent. These centers are operated by thousands of staff and volunteers whose goals are to match service members' vigilance and provide best-in-class service to those who sacrifice so much for America.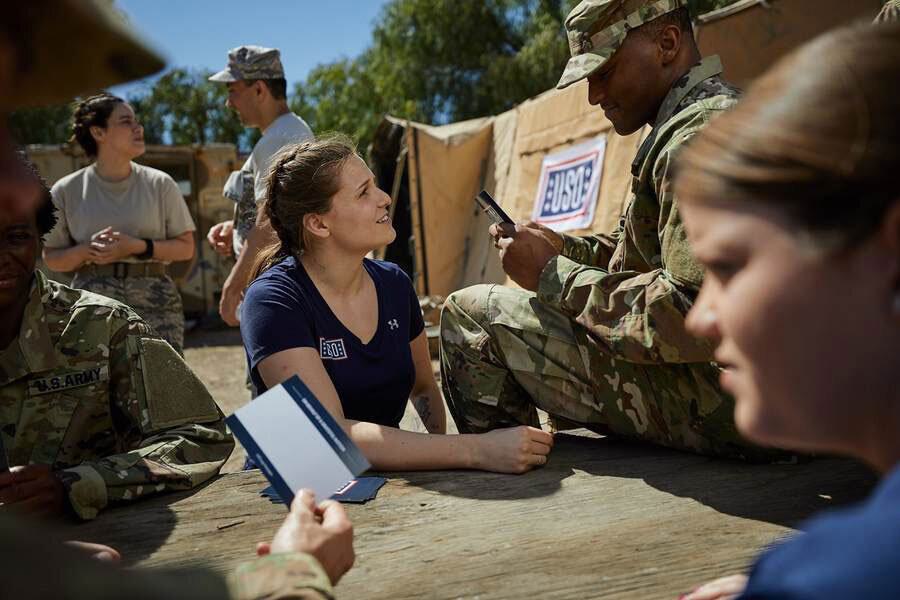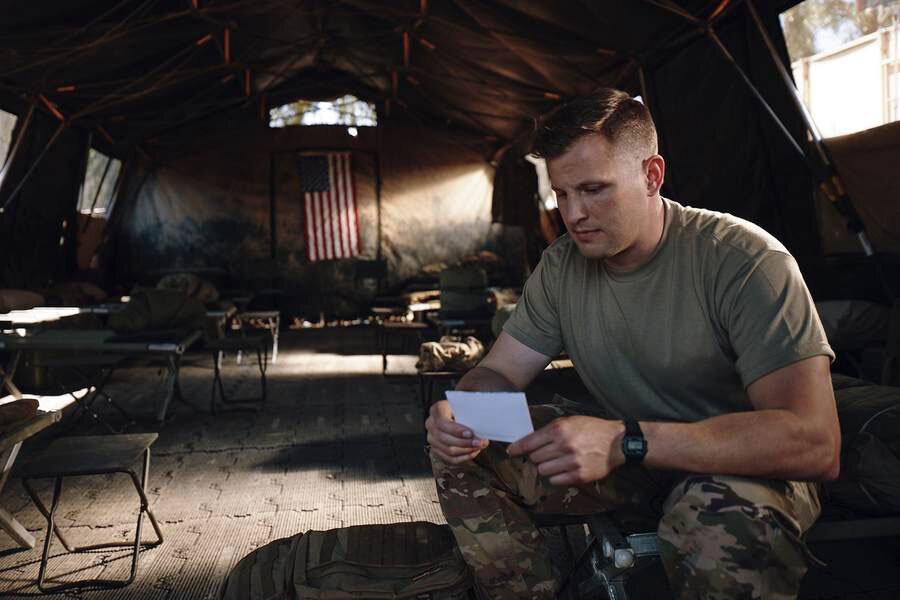 HOW THE USO HELPS SERVICE MEMBERS:
USO Centers: The USO provides programs, entertainment and services at more than 200 USO locations worldwide, including Afghanistan, Djibouti, Kuwait, United Arab Emirates, Germany, Italy, Japan, Iraq, South Korea and the United States. USO centers provide a warm and comforting place where service members can connect to loved ones via Internet or phone, play a video game, catch a movie, have a snack or just put their feet up and relax.
Entertainment: Today's service men and women long for family, home and country. The USO brings entertainers to them through multiple tours and events throughout the year. USO teams up with some of the country's brightest stars to produce concerts, meet and greets and other interactive events.
Programs: The USO expresses America's gratitude and commitment to service members and their families through programs focused on connection, strengthening, wellness and resiliency.
Through expeditionary outreach support, including care packages, snacks, holiday celebration items and internet services provided throughout challenging deployments, they ensure service members stay connected to the people and places they love. The USO also provides resources for service members, veterans and military families throughout various transition points of their service. Today's USO continuously adapts to the changing needs of our men and women in uniform and their families, so they can focus on their very important mission.
THE EVENT: USO WARRIOR WEEK
USO Warrior Week is a series of athletic, recreational and social activities for service members and their families, combined with educational and entertainment public elements. Warrior activities include surfing, skydiving, kayaking, cycling, waterskiing, as well as adaptive and therapeutic activities meant to facilitate physical and psychological well-being. ADS is proud to be a sponsor for USO Warrior Week in Virginia Beach, VA.
USO Warrior Week and the city of Virginia Beach collaborate with the Patriotic Festival concert series. The concerts are at 5th street and the oceanfront Friday, Saturday and Sunday. All USO Warrior Week participants receive complimentary VIP tickets.
ADS values its partnerships with non-profits whose missions align with our own. Visit our Mission Give Back page for more information on our current corporate partners and the Mission Give Back Foundation's scholarship program.
Our site uses various cookies to improve your experience. Cookies may collect your personal information, such as IP address or device identifier, which we may share with our analytics and advertising partners. You may opt out of certain cookies if you wish, and doing so may limit some features of the site.
Strictly necessary cookies are required to enable the basic features of this site, such as providing secure log-in or adjusting your consent preferences.
Functional cookies help perform certain functionalities like remembering your preferences and settings.
Performance cookies are used to understand and analyze the key performance indexes of the website, which helps in delivering a better user experience for the visitors.
Analytical cookies are used to understand how visitors interact with the website. These cookies help provide information on metrics such as the number of visitors, bounce rate, traffic source, etc. Personal information obtained from these cookies may be shared with third party analytics partners.
Advertisement and Targeting cookies are used to provide visitors with customized advertisements based on the pages you visited previously and to analyze the effectiveness of the ad campaigns. Personal information obtained from these cookies may be shared with third party advertising partners.