FEATURED /// Apr 29, 2021
From Fiji to University of San Francisco for San Diego's Dominic Jaikaran

From Fiji to University of San Francisco for San Diego's Dominic Jaikaran
We couldn't finish celebrating the Month of the Military Child this April without talking about our friend Dominic Jaikaran. In 2020, Atlantic Diving Supply recognized Dominic's hard work and dedication with a Mission Give Back Scholarship, awarded each year to student leaders of military service members and first responders who have fallen, been injured or are missing in action.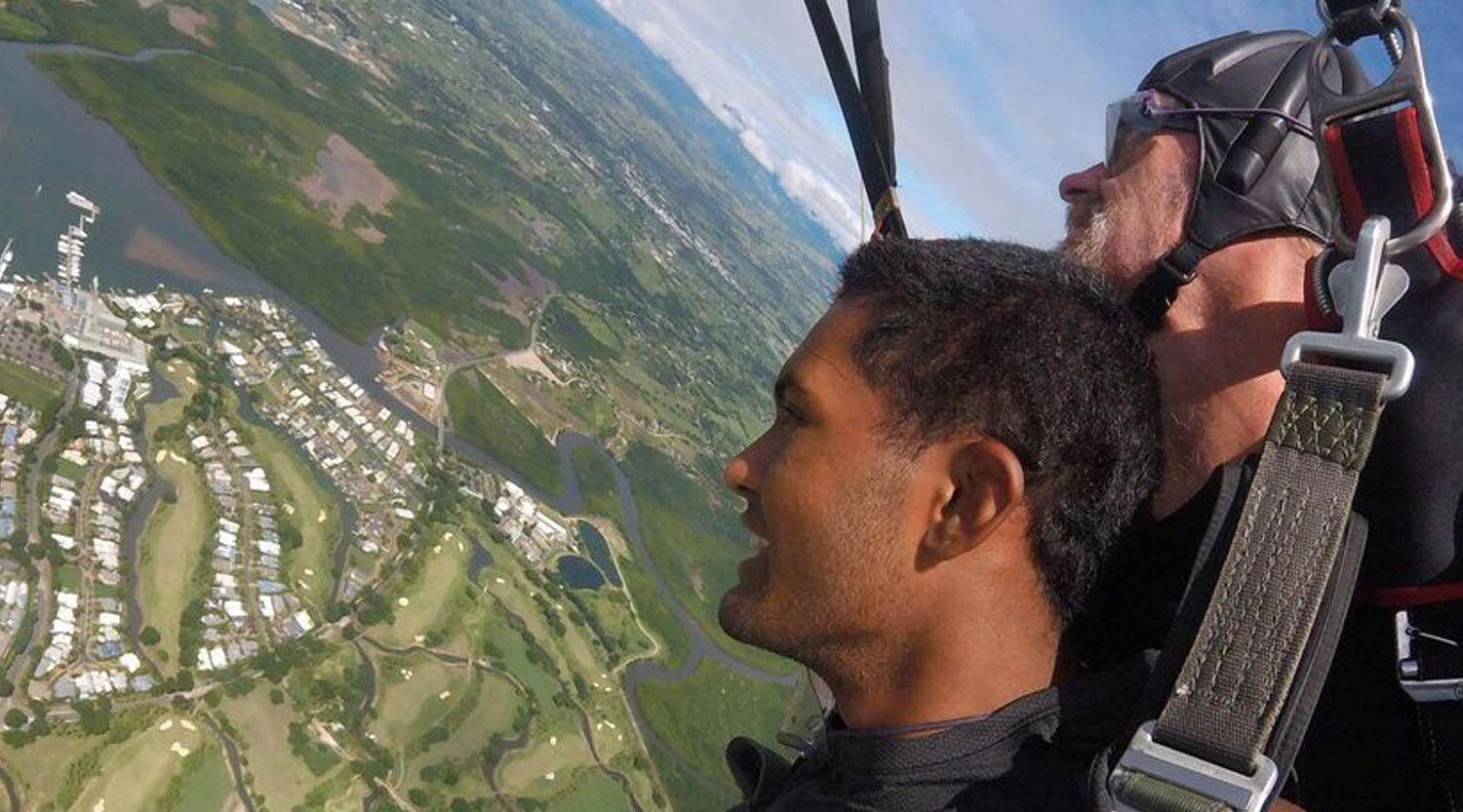 Dominic is the epitome of a student leader. While still at Cathedral Catholic High School in San Diego, Dominic volunteered more than 700 hours for multiple organizations, including Challenged Sailors San Diego and the Travis Manion Foundation, where he helped rebuild a home in honor of his dad.
Thanks to the Mission Give Back Scholarship, Dominic is now studying in Fiji with Verto Education, earning college credits in environmental science, global health and cultural anthropology. He achieved a 3.53 GPA last semester, earning him Magna Cum Laude and Dean's List designations. In fall 2021, Dominic will attend University San Francisco (USF) on an academic scholarship, where he will major in kinesiology and minor in psychology with a goal to attend medical school.
Congratulations, Dominic. We know you're headed for big things!
Applications for the 2021 scholarship program are now being accepted. Click here for details.
Our site uses various cookies to improve your experience. Cookies may collect your personal information, such as IP address or device identifier, which we may share with our analytics and advertising partners. You may opt out of certain cookies if you wish, and doing so may limit some features of the site.
Strictly necessary cookies are required to enable the basic features of this site, such as providing secure log-in or adjusting your consent preferences.
Functional cookies help perform certain functionalities like remembering your preferences and settings.
Performance cookies are used to understand and analyze the key performance indexes of the website, which helps in delivering a better user experience for the visitors.
Analytical cookies are used to understand how visitors interact with the website. These cookies help provide information on metrics such as the number of visitors, bounce rate, traffic source, etc. Personal information obtained from these cookies may be shared with third party analytics partners.
Advertisement and Targeting cookies are used to provide visitors with customized advertisements based on the pages you visited previously and to analyze the effectiveness of the ad campaigns. Personal information obtained from these cookies may be shared with third party advertising partners.