FEATURED /// Sep 23, 2021
Food Truck Wednesdays Bring Us Together

Food Truck Wednesdays Bring Us Together
Welcome-back event becomes popular weekly tradition.
After working remotely for more than a year, Atlantic Diving Supply teams give Food Truck Wednesdays five-stars.
What began as a one-time welcome back event for employees quickly turned into a popular weekly tradition. Now, some of the region's favorite food trucks like Captain Crabby, DC Smoothies and The Snowball Stop pull in every Wednesday from 11 a.m. to 1 p.m. and ADS employees enjoy a free lunch, fresh air and some casual down-time with co-workers.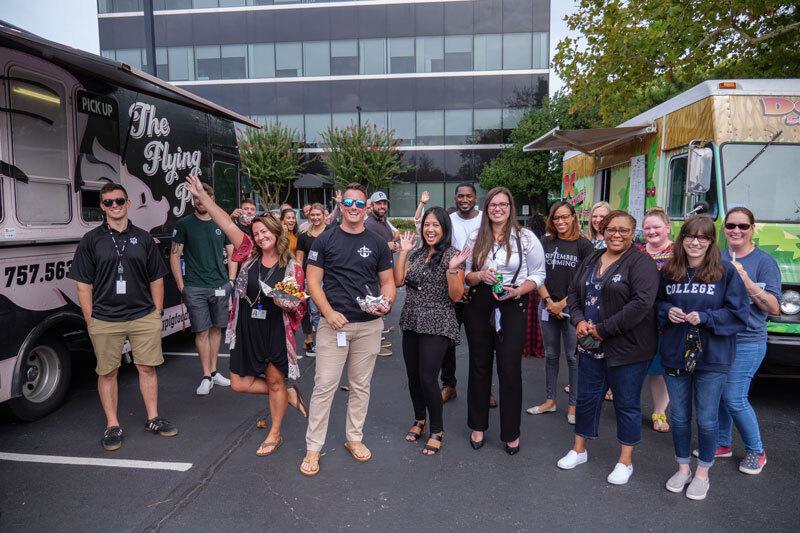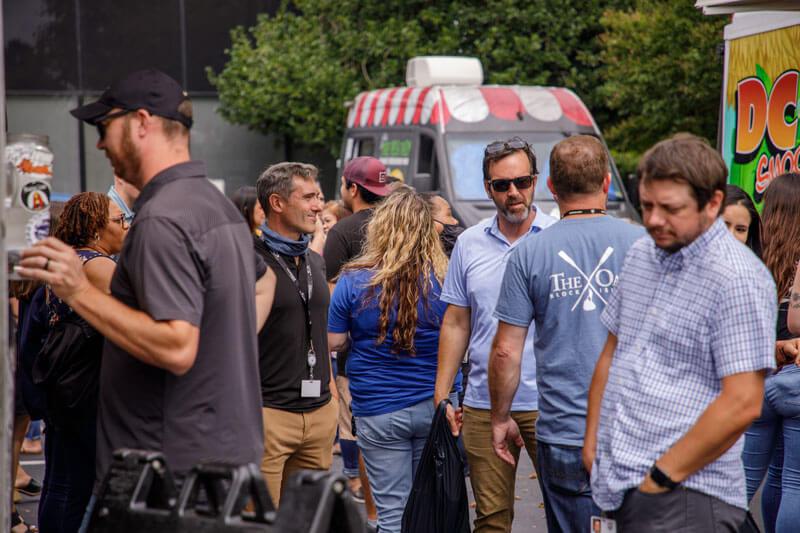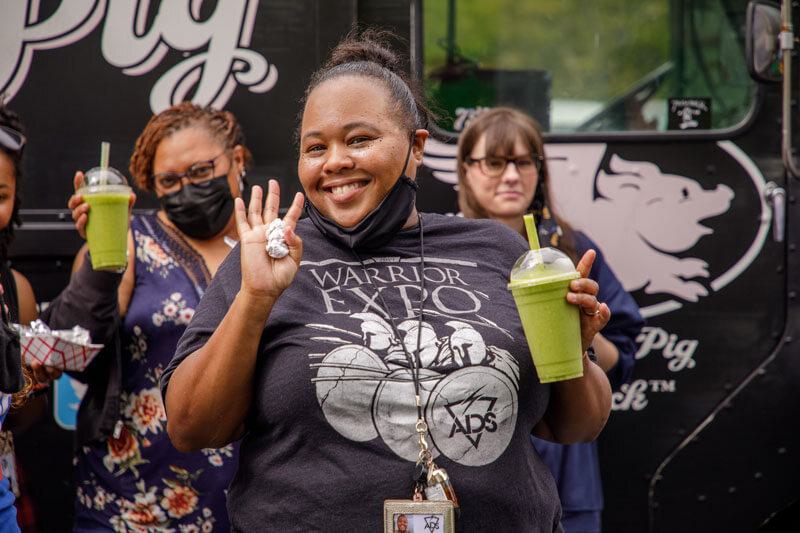 It's also become a time when Atlantic Diving Supply employees can learn more about some of the company's non-profit partners, like Troopster and the USO of South Hampton Roads, both of whom set up booths at recent Food Truck Wednesdays.
The ADS leadership understands the importance of extra benefits and time to unwind. "It's been a great chance for everybody to just step out of work mode for a few minutes, enjoy some fresh air, de-stress and eat some really great food," said Brant Feldman, Chief Sales Officer. "Our employees do so much to deliver for our customers every day, it's really wonderful to see the company do something like this."

Our site uses various cookies to improve your experience. Cookies may collect your personal information, such as IP address or device identifier, which we may share with our analytics and advertising partners. You may opt out of certain cookies if you wish, and doing so may limit some features of the site.
Strictly necessary cookies are required to enable the basic features of this site, such as providing secure log-in or adjusting your consent preferences.
Functional cookies help perform certain functionalities like remembering your preferences and settings.
Performance cookies are used to understand and analyze the key performance indexes of the website, which helps in delivering a better user experience for the visitors.
Analytical cookies are used to understand how visitors interact with the website. These cookies help provide information on metrics such as the number of visitors, bounce rate, traffic source, etc. Personal information obtained from these cookies may be shared with third party analytics partners.
Advertisement and Targeting cookies are used to provide visitors with customized advertisements based on the pages you visited previously and to analyze the effectiveness of the ad campaigns. Personal information obtained from these cookies may be shared with third party advertising partners.