FEATURED /// Sep 24, 2020
EOD Warrior Foundation: Atlantic Diving Supply Corporate Giving Partner

EOD Warrior Foundation: Atlantic Diving Supply Corporate Giving Partner
Atlantic Diving Supply (ADS, Inc.) is proud to partner with non-profit organizations like EOD Warrior Foundation who assist U.S. service members. Supporting organizations whose missions align with ours magnifies our corporate impact.

THE MISSION: EOD WARRIOR FOUNDATION
The EOD Warrior Foundation serves the EOD community by providing financial assistance and support to Active-Duty, Reserve and National Guard, Retired and Veteran EOD technicians and their families.
The Foundation believes that the EOD family is for life. With a primary goal of improving the quality of life for the EOD family, their support includes financial assistance and additional services such as morale events, peer-to-peer support, educational programs, connections to resources, care of the EOD Memorial, and sustained contact with EOD warriors and their families.
The Foundation offers four pillars of support and handles each request on a case-by-case basis. The immediate and ongoing assistance and resources provided by the foundation to those in the EOD community are intended to provide support above and beyond the budgetary constraints of the Department of Defense (DoD) and Department of Veterans Affairs (VA).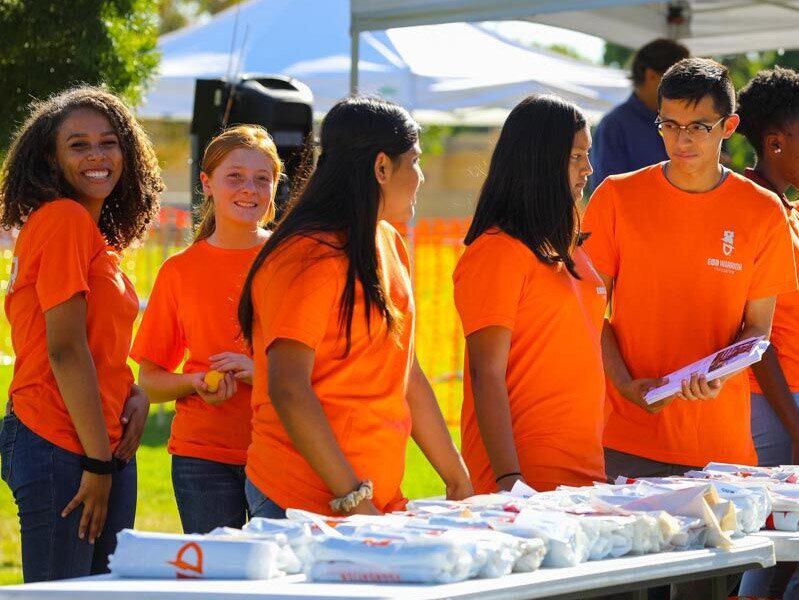 The four pillars of the EODWF:
Financial Relief: The EOD Warrior Foundation provides financial assistance to EOD warriors and families to help alleviate the financial burdens and stress during their most difficult times. The Foundation awards two types of grants: initial grants and follow-on grants.
Education: As part of our commitment to providing educational assistance, the EOD Warrior Foundation annually awards academic scholarships to EOD dependents, with priority given to family members of fallen and wounded EOD warriors.
Hope and Wellness: The Foundation provides additional support and resources to assist our EOD warriors and families as they face challenges, changes and uncertainty in their lives. We help to create a network of connections to resources to assist them as they move through the recovery and grief process and adjust to a new life.
EOD Memorial Care: The EOD Warrior Foundation is dedicated to honoring the legacy of our fallen EOD warriors by providing for the maintenance and care of the EOD Memorial at Eglin Air Force Base in Florida. The EOD Memorial honors EOD warriors who gave their lives in the performance of their duties.
ADS values its partnerships with non-profits whose missions align with our own. Visit our Mission Give Back page for more information on our current corporate partners and the Mission Give Back Foundation's scholarship program.

Our site uses various cookies to improve your experience. Cookies may collect your personal information, such as IP address or device identifier, which we may share with our analytics and advertising partners. You may opt out of certain cookies if you wish, and doing so may limit some features of the site.
Strictly necessary cookies are required to enable the basic features of this site, such as providing secure log-in or adjusting your consent preferences.
Functional cookies help perform certain functionalities like remembering your preferences and settings.
Performance cookies are used to understand and analyze the key performance indexes of the website, which helps in delivering a better user experience for the visitors.
Analytical cookies are used to understand how visitors interact with the website. These cookies help provide information on metrics such as the number of visitors, bounce rate, traffic source, etc. Personal information obtained from these cookies may be shared with third party analytics partners.
Advertisement and Targeting cookies are used to provide visitors with customized advertisements based on the pages you visited previously and to analyze the effectiveness of the ad campaigns. Personal information obtained from these cookies may be shared with third party advertising partners.