FEATURED /// May 10, 2021
Atlantic Diving Supply Salutes Military Spouses

Atlantic Diving Supply Salutes Military Spouses
Today, on Military Spouse Appreciation Day, we recognize the sacrifices, commitments and hard work of military spouses, especially the 21 who work here at Atlantic Diving Supply. While managing home life and families activities, and being a steady force for their spouse through deployment and trainings, they successfully deliver to Atlantic Diving Supply customers day in and out.
A Salute to Kimberly Chamblin
As a CBRNE Business Development Manager at Atlantic Diving Supply, Kimberly Chamblin is responsible for identifying new customers that could benefit from Atlantic Diving Supply's military equipment supplier expertise. She brings impressive defense experience to the job, having been a nuclear specialist for the U.S. Department of Homeland Security and a legislative affairs consultant for Lockheed Martin. Kimberly also earned her Ph.D. in organizational leadership in 2006.
But, being married to a U.S. marine (recently retired), who spent a significant time away from home, gave Kimberly her an extra organizational edge, having to become an expert at managing multiple tasks at both work and at home. Her intimate military connection also fuels her passion for serving in the defense world.
"ADS targets military spouses as hires – as a defense contractor, they recognize that no one is more passionate about ensuring the men and women who serve our country are well-equipped than the ones who've waited eagerly for their safe return," explained Kimberly. "In fact, when ADS responded to my query about the CBRN role, it was actually another military spouse who made the call. She shared with me her drive and desire to continue to grow as a professional while maintaining the support her family would need and deserved. It was music to my ears."
"At ADS, we have teams that make an incredible impact but are small enough to feel like a unit – we're able to support each other and count on each other. We also have professional independence, which allows me to work my schedule around my husband's temporary duty travel while remaining accountable to the important mission we share," said Kimberly."
Thanks for all you do, Kimberly!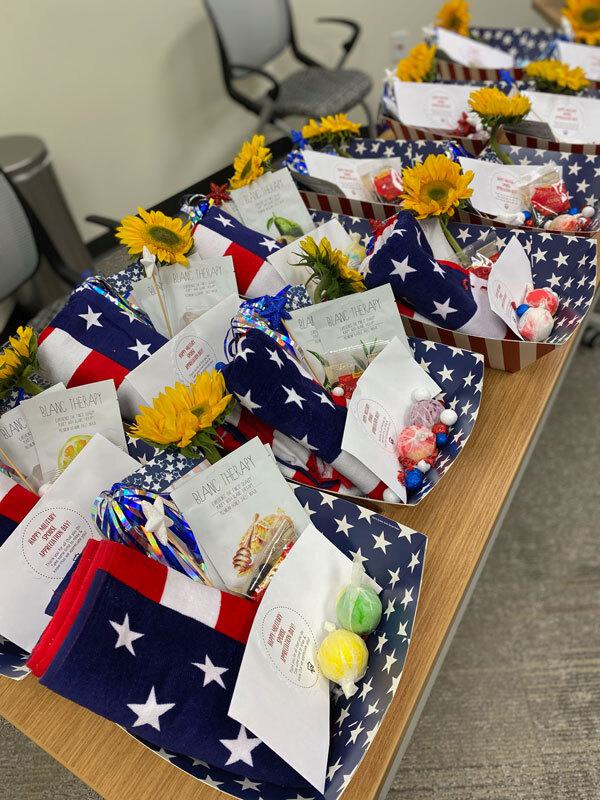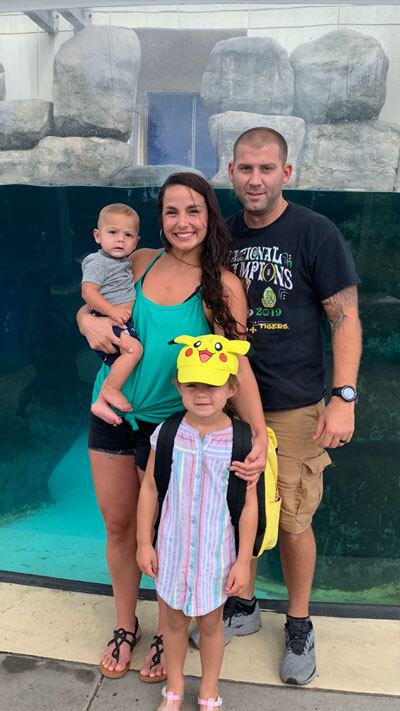 A Salute to Whitney Hall
Senior Inside Account Manager Whitney Hall grew up as a military child, married an active duty member of the U.S. Navy and works to support our military. You can say a considerable part of her life has been and is dedicated to the military, which makes her proud. But, it also has challenges, particularly with a husband who is often deployed.
Since they were married 8 years ago, her husband has had three deployments. And, already in 2021, he's had to travel on trips for work around five times, leaving her to balance work, life and two small children. Fortunately, her parents, who have firsthand military life experience, live close by and assist when they can. The same goes for her colleagues at Atlantic Diving Supply, who offer support.
"ADS' whole mission and purpose is heartwarming. There are so many people who work here who care about warfighters, and that my spouse is a warfighter, and ensuring he's getting the gear he needs to be successful and stay alive," shared Whitney. "Everyone I work with knows my situation, understands the challenges and wants to help."
Thank you for all you do, Whitney!
Our site uses various cookies to improve your experience. Cookies may collect your personal information, such as IP address or device identifier, which we may share with our analytics and advertising partners. You may opt out of certain cookies if you wish, and doing so may limit some features of the site.
Strictly necessary cookies are required to enable the basic features of this site, such as providing secure log-in or adjusting your consent preferences.
Functional cookies help perform certain functionalities like remembering your preferences and settings.
Performance cookies are used to understand and analyze the key performance indexes of the website, which helps in delivering a better user experience for the visitors.
Analytical cookies are used to understand how visitors interact with the website. These cookies help provide information on metrics such as the number of visitors, bounce rate, traffic source, etc. Personal information obtained from these cookies may be shared with third party analytics partners.
Advertisement and Targeting cookies are used to provide visitors with customized advertisements based on the pages you visited previously and to analyze the effectiveness of the ad campaigns. Personal information obtained from these cookies may be shared with third party advertising partners.