FEATURED /// Sep 26, 2022
ADS TEAM PARTICIPATES IN WREATH-LAYING CEREMONY AT ARLINGTON NATIONAL CEREMONY

ADS TEAM PARTICIPATES IN WREATH-LAYING CEREMONY AT ARLINGTON NATIONAL CEREMONY
Business trip to D.C. offers a rare chance to pay respects at iconic Tomb of the Unknown Soldier
ADS' mission has been rooted in serving the men and women of our military community since the company's founding.
That's why it was such an incredible honor when a team of four ADS employees was allowed to participate in a wreath laying ceremony at Arlington National Cemetery's Tomb of the Unknown Soldier.
"There's no better way to honor our military than to remember those who gave it all," said John Carson, Senior Program Manager at ADS. "It was an honor to walk those hallowed grounds and pay tribute to our heroes. We thank them for their service and ultimate sacrifice."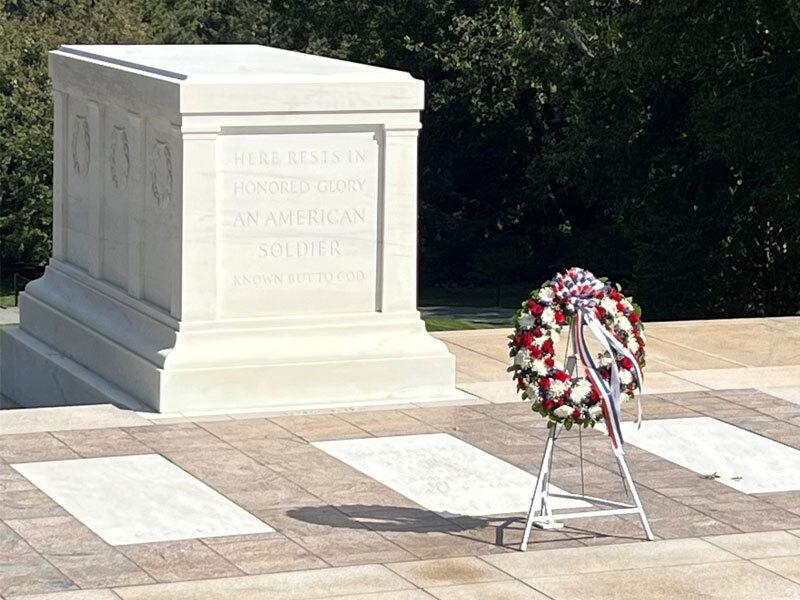 It all started when Carson and a group of ADS business developers – Glenn Kinnear, Erinn Otterson and Danijel Ivic – were headed to D.C. on a recent Wednesday to meet with personnel at the Pentagon. What else could they do while they were there? Carson remembered being deeply touched while serving as an Escort Officer during a Full Military Honors burial at Arlington National Cemetery, so he reached out and put in a request to participate in a wreath laying ceremony. It was accepted.
"It was just a great event and we were honored to participate and have the opportunity to pay our respects," he said.
The Tomb is the Cemetery's most iconic memorial, and over 100 years after one of America's unidentified World War I service members was buried there, it continues to stand as a powerful symbol of service and sacrifice, mourning and memory.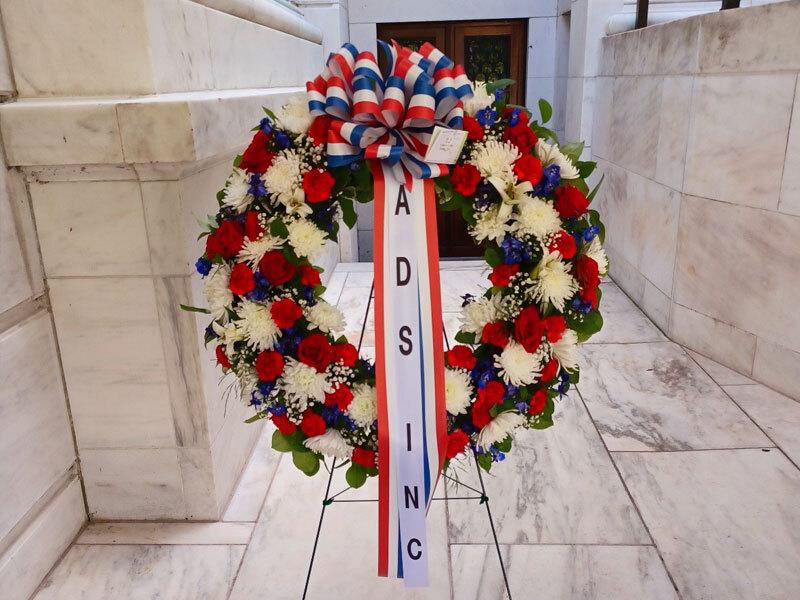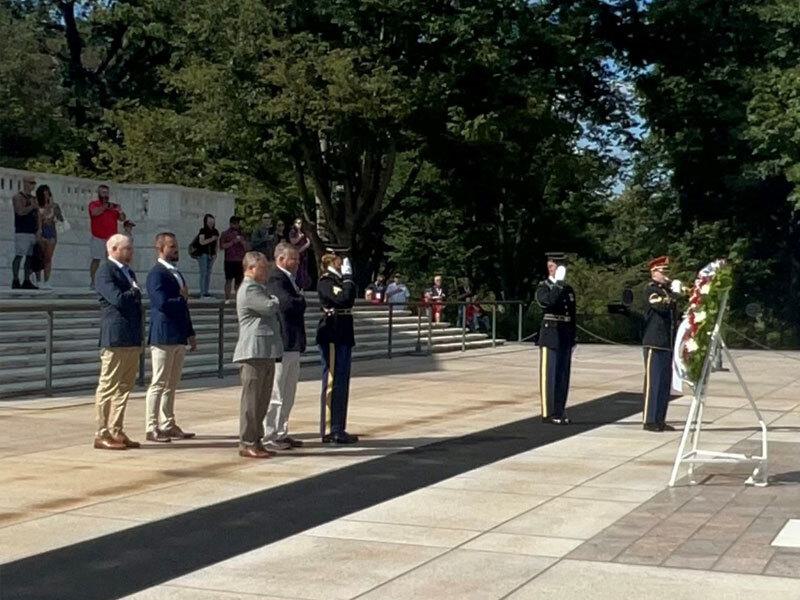 Carson, who retired from the Navy after 25 years, has now been with ADS for seven years. He joined the Navy Civil Engineer Corps with a 4-year commitment after signing up in college while earning his engineering degree. Now at ADS, he's proud to have transitioned into a civilian career where he can still serve the men and women of the military and the country he loves.
"It is an honor and a privilege to work for ADS, Inc., a company with such a great mission," Carson said. "The common thread is that we are all passionate about our mission. There is nothing greater than supporting the greatest customers in the world, our military service members."

Our site uses various cookies to improve your experience. Cookies may collect your personal information, such as IP address or device identifier, which we may share with our analytics and advertising partners. You may opt out of certain cookies if you wish, and doing so may limit some features of the site.
Strictly necessary cookies are required to enable the basic features of this site, such as providing secure log-in or adjusting your consent preferences.
Functional cookies help perform certain functionalities like remembering your preferences and settings.
Performance cookies are used to understand and analyze the key performance indexes of the website, which helps in delivering a better user experience for the visitors.
Analytical cookies are used to understand how visitors interact with the website. These cookies help provide information on metrics such as the number of visitors, bounce rate, traffic source, etc. Personal information obtained from these cookies may be shared with third party analytics partners.
Advertisement and Targeting cookies are used to provide visitors with customized advertisements based on the pages you visited previously and to analyze the effectiveness of the ad campaigns. Personal information obtained from these cookies may be shared with third party advertising partners.